Empowering Small & Medium sized organizations in their Cloud initiatives
Scaleios Pvt Ltd is a born-in-cloud organization that understands the importance of being elastic and scalable in order to stay competitive and sustainable in today's business world. Founded and driven by two passionate IT professionals with a cumulative industry experience of 30+ years and backed up by an enthusiastic team; our priorities are quality and consumer centricity.
With just 3 years in business with 100% focus on cloud-based solutions and services, Scaleios was able to successfully transform about 90+ customers across globe as highly efficient IT driven enterprises and still counting on.
With a balanced skill portfolio of hosting and managing Enterprise applications such as SAP, Dynamics etc to Security intensive workloads such as Core Banking Applications to Popular Web applications which can afford zero downtime, Scaleios can solve any complex Cloud puzzle of your business cases.
Our vendor agnostic approach coupled with ability to handle both Linux as well as Windows based workloads with ease has helped customers achieve best return for their investments. And today, with our focus and expertise Scaleios can clearly differentiate from the competition in terms of the value proposition in each solution delivered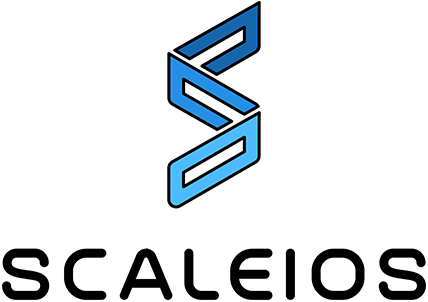 Mission
Our Mission is to transform customers as globally competitive enterprises; by empowering them with right IT solutions and seamlessly enable them to focus on core business.
Vision
Our vision is to become the most preferred IT partner for every enterprise that is wanting to transform themselves by leveraging disruptive technologies at work.
Values
We value fruitful relationships & we promise to uphold integrity, neutrality and accountability in all transactions.
Meet the founders of Scaleios
100% Cloud Focus
Our focus helps us to innovate faster than our competition and we have no conflicts of interest to work with most of your existing IT partners .
Delivery Capability
We are young but fresh and dynamic team who can bring diverse skills to better your IT service delivery.
Flexible Support Plans
We are as elastic as the Cloud and can scale seamlessly along with your business growth.
Nearshore Experience

Our technology driven delivery model provides efficient communication & collaboration making as work as an extended IT team for our customers.