Make your sure foot to Cloud with Scaleios
"80% of all enterprise and mission-critical workloads will move to the cloud by 2025." – Forbes
These are the four services offered by us
Our systematic approach reassures success.
1. EVALUATE
Careful evaluation of your present environment to segregate what is cloud -ready and what needs re-engineering. Identify dependencies between workloads and to external systems.
Understand your present pain points, immediate & longer-term expectations and constraints.
.
2. PLAN
Define scope, out of scope, assumptions, dependencies & limitations.
Define delivery milestones & formulate execution strategy to minimize the impact and fulfil all the objectives within any constraints identified.
Freeze on solution architecture, specifications & estimated budget.
3. EXECUTE
Define low-level configurations from scope and prioritization of tasks based on dependencies.
Environment preparation, Workload level configurations & integrations between workloads or external systems.
Migration of data from source environment & cutover as per the planned schedule.
4. SUSTAIN
Proactive monitoring of all systems and services for performance and uptime as per the solution expectations.
Incident or Problem Management, Configuration or Change management as per the Service Level Agreements. Release management activities such as Updates & Patch roll-outs.
Realtime dashboards & monthly reports.
5. IMPROVE
Continual improvement of performance & uptime from Service Level Management.
Proactive Capacity Planning based on insights from monitoring team & forecasts from the business team.
Automation of repetitive tasks & preventive maintenance based on insights from incident trends.
Manufacturing & Food Processing Business

scadmin

2021-08-01T11:25:39+00:00

Digital Retail Business

scadmin

2021-08-01T12:00:18+00:00

Non-Banking Financial Company

scadmin

2021-08-01T11:45:33+00:00
Reduce Complexity

Cloud offers a wide variety of services which could solve complex problems in a simpler and cost-effective way. Scaleios build solution architectures only after understanding your business context in detail. Lesser the complexity, the more adaptable it shall be to your changing needs.

Delivering more from the same or lesser investment is certain while you adopt Cloud, provided you have a capable partner who can build the right-sized solution. Efficiency improvements are not just limited to faster application performance, high-availability, improved security and optimal latency.
Future Ready

We can make your Cloud adoption to wipe off all anxieties on long term planning as well as adaptability to business & technology changes. How good is it if your tree can bear apples when you need apples and oranges when you need oranges. It is very much possible with our cloud initiative.

Hardware Refresh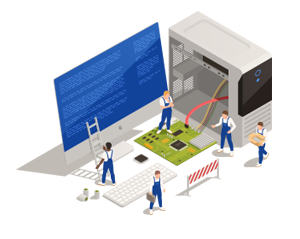 If you are approaching hardware refresh of your Datacenter or servers, it is the greatest opportunity for evaluating Cloud. Lowest Total cost of ownership (TCO) and fastest Return of investment (ROI) assured.
Disaster Recovery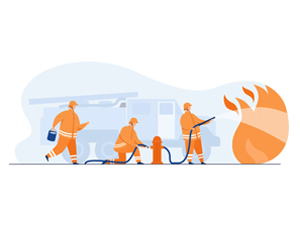 Choosing Cloud for your Disaster Recovery solution could save as much as 80% cost and provide as high as 60% faster recovery for your services during an actual disruption.
Green Field Projects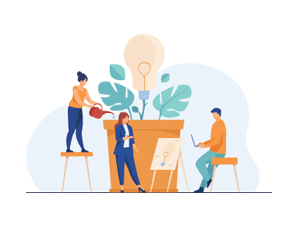 Needless to say, choosing Cloud could de-risk yourself in any greenfield projects such as new ERP roll-out which demands high upfront investment (CAPEX) for traditional IT infrastructure.
Solution Modernization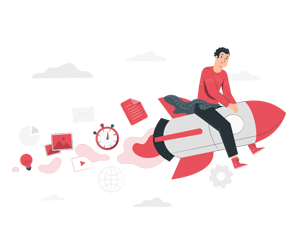 Cloud could add wings to your IT solutions. Features such as high availability, load-balancing, auto-scaling, hyper-scaling etc are no longer fancies of a high budget project.