About the Company
This NBFC is the first banking enterprise from the state to have won 20 nationally acclaimed awards in the past 2 decades. They cater to a widespread consumer base of over a million spread throughout the country setting benchmarks for quality of service, customer relationships and management processes. Their diversified portfolio of services encompasses gold loan, vehicle loan, property loan, personal loan and business loan.
Scale of Operation
200+ Branches across India and a million customers
Challenge faced
Business Growth


Security Compliance

Solution Provided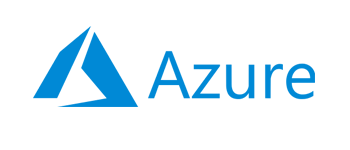 A Prelude
Being a renowned NBFC, the enterprise constantly strives to ameliorate its operational and service quality by adopting innovative technology solutions. The improved efficiency over the years have helped the enterprise mark an outstanding position for itself on the map of India's most trusted NBFCs. The enterprise had invested on on-premise datacentres for almost two decades before migrating to a private cloud infrastructure five years back. With changing economic seasons, growing operational demand and complex security compliance requisites, they outgrew the existing cloud infrastructure and hence shifted to Microsoft Azure.

Customer's Expectations from an Infrastructural Perspective
The diversified portfolio of IT applications used by the NBFC comprises of Core Banking Solutions, Loan Management Solutions, CRM, HRMS, PoS software used by on-field collection agents. Each of these applications are critical and highly essential for the flawless operations and seamless security compliance.
Robust Security Compliance
Shields to protect financial and personal data in compliance with RBI's policies.

High Availability (HA) of SAP
Achieve business continuity with a minimum of 99.9% service uptime.

Data Localization
Data localization compliance for both production & DR datacenters.

Optimal Application Performance
Improve application performance for 3000 employees operating from throughout the country.

Minimal Overhead Costs
Optimize cost management of day to day operations and maintenance of infrastructure.
Customer Delight Approach
Scaleios curated and proposed a customized strategy to adopt Microsoft Azure Cloud pooled with comprehensive Managed Services to honour the customer's requisites.
Subsequent to the successful deployment and handling initial complexities of the Go-live, the customer's IT team was trained to handle server administration and data management. Scaleios took over to handle Cloud related services thereby restricting direct access to any confidential data.
Being hosted in Central India Datacenter, all servers and services were subscribed from Azure that guarantees 99.95% uptime through its SLA. The overall architecture of the server was furthered to 99.95% by Scaleios, maximizing Azure's DR solutions. A full fledged Disaster Recovery Solution was implemented directed at to a South India based Datacenter.
Primary Datacenter located in Central India ensured a superlative network path from every part of the country with balanced latency thereby ensuring optimal application performance.
Azure Cloud has earned global certifications and accreditations such as ISO 27001, CIS, PCI-DSS and Indian specific certifications from MeiTY, RBI and IRAI. This has enabled the customer to handle annual third-party compliance audits with ease. A far better solution that eased their audits since the time of private datacenters.
Access to all applications and services are integrated for Single Sign On including VPN access for specific category of users based on their roles. Overall architecture is tightly integrated to ensure that the in-house IT team need to take care only of user on-boarding & off-boarding in Active Directory in the right OU, department & roles.
In the event of a failure, Scaleios stands equipped to support the in-house IT team to restore VMs from daily backup or invoke the Disaster Recovery Solution without accessing confidential data.